A model IDS classroom makes effective uses of a variety of helpful pieces of technology. The fastest way to get comfortable and learn about it is to try it out, so let's get started! We're going to begin by introducing you to the Trash Campaign, a participatory sensing campaign designed to help biology students learn about the decomposition cycle and the role we humans play by creating and discarding trash. In this campaign, you'll be asked to complete a short survey every time you throw something away.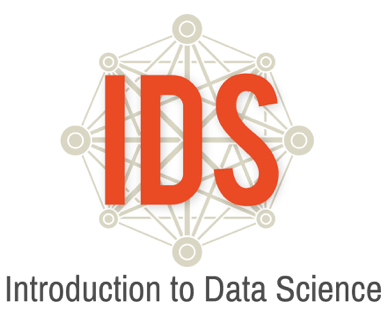 Getting Started with Participatory Sensing
First of all, you'll need an account on our "sandbox" server that we maintain for testing
and demos. Visit https://sandbox.mobilizingcs.org/#register to create an account!
Once you've created an account, you'll have access to a variety of tools and sample
data but before you do so, let's participate in a campaign! Use your Android or iOS
device to download the "UCLA MobilizingCS" app (selecting "sandbox.mobilizingcs.org"
from the server dropdown) or if you don't have one of these devices you can use the
web-based "survey" tool.
After you've logged in to the app, find the "Mobilize Trash" campaign and tap to load it to
your phone, and then tap again to take the survey. You'll answer a few questions about
a recent piece of trash you've discarded (and even snap a picture!). Upon submission,
your data will upload to the server (or be held in a queue if you are offline).
Now that your data are uploaded, you have the opportunity to manage your data using
the Data Management tools provided. In particular,need tom"share" your data if you wish
it to be available for analysis bt the community. Use the response tool so it can be analyzed.
Your data can be analyzed and visualized in many different ways. You may want to try
out the dashboard for
interactive, multivariate visualizations; or try the
plotapp for more traditional
statistical visualization techniques. You can also download the data in csv format for use
in any statistical package of your choice, such as R (which is not currently provided to
users on the sandbox).
You may notice that these tools are not so interesting to play around with when there is a
sparse amount of data. If you'd like to test with some more populated campaigns,
please give our "demo" page a try.
Next Steps
Now that you've had a chance to play around with the tools your students use, you're likely to
be interested about the other tools and
even how to start using the technology in your
classroom.
The mobilize toolset also includes a number of management tools. These tools enable
you to create and manage your classroom of students as well as create and deploy your
own set of surveys. Please take a look at our technology page for more details on each of these tools.
With the exception of the apps for Android and iOS devices, these tools need to be
installed on a server at the district level. To learn how to proceed, please contact
ids@mobilizingcs.org. If you are a district administrator or IT support, please see the
mobilize-in-a-box]
for information
on installing the free software. If you district cannot support installation of the software,
you might be able to use UCLA servers on a fee-for-service basis.